As COVID-19 continues to turn our lives upside down, depleting a variety of supplies (from N95 masks to toilet paper), an unlikely hero is quickly emerging from this confusion … 3D Printing. Across the globe, 3D printers, from hobbyists at home to large organizations, are answering the call to quickly replenish supplies and find creative ways to step up and fight COVID-19 … And we're sharing their stories.
Why would we, a 3D Printing company, highlight the work of other 3D Printers? Because we're proud of our community's commitment to the public good. We're proud that when everyone needed an answer to an unprecedented question, 3D Printers said, "We can answer that." And we're proud to be a source of light in what feels like a very dark time (we all need some good news right now, which is probably a good reason why John Krasinski's new online news show SGN is so popular … Well that and he's awesome). So, let's dive into the amazing stories about the unlikely hero that is 3D printing!
EOS gathers the 3D Printing community
A global provider of essential elements for industrial 3D printing, EOS has leveraged their global network of 3D printers to offer everyone relevant data, impactful initiatives, and downloadable files in one place! From webinars, to an active LinkedIn group, to FREE files for printing medical supplies and preventive products, to scientific research and so much more – the EOS team has taken the time to collect and validate all of these resources and put them in one place for everyone to access!
PPE Shortage? 3D Printers to the rescue!
From face masks to face shields, we've seen the 3D Printing community step up to help make them all! With a variety of free designs for face masks, face shield components and emergency masks for hospital ventilators, 3D printers – hobbyists and pros – have been hard at work rapidly filling supply chain gaps. That's the 3D printing secret weapon – speed! Unlike a lot of traditional manufacturing, 3D printing (especially the larger organizations with a lot of printers) can rapidly make a lot of identical copies of one design with a small, spread out team.
If you're a home 3D printer who wants to help or you're in the medical field in search of PPE, MakerNexus has gathered an at-home community of volunteers. Similary, Tikkun Olam Makers (TOM) has created a Maker Army to encourage 3D-printing enthusiasts to help create and deliver a variety of products that help in the fight against COVID-19. Larger orders are being fulfilled by a number of larger organizations, such as Mercedes Benz or 3D printer makers like Carbon, Prusa Research and Formlabs 3D Systems. We wouldn't be surprised if a 3D printer near you is printing PPE as well, so we highly recommend looking there first (get your PPE and support local jobs for a real win-win). As a small example, our team is testing a mask design and has almost completed 250 face shields for donation to local healthcare workers! Looking locally may work out better than you even expect.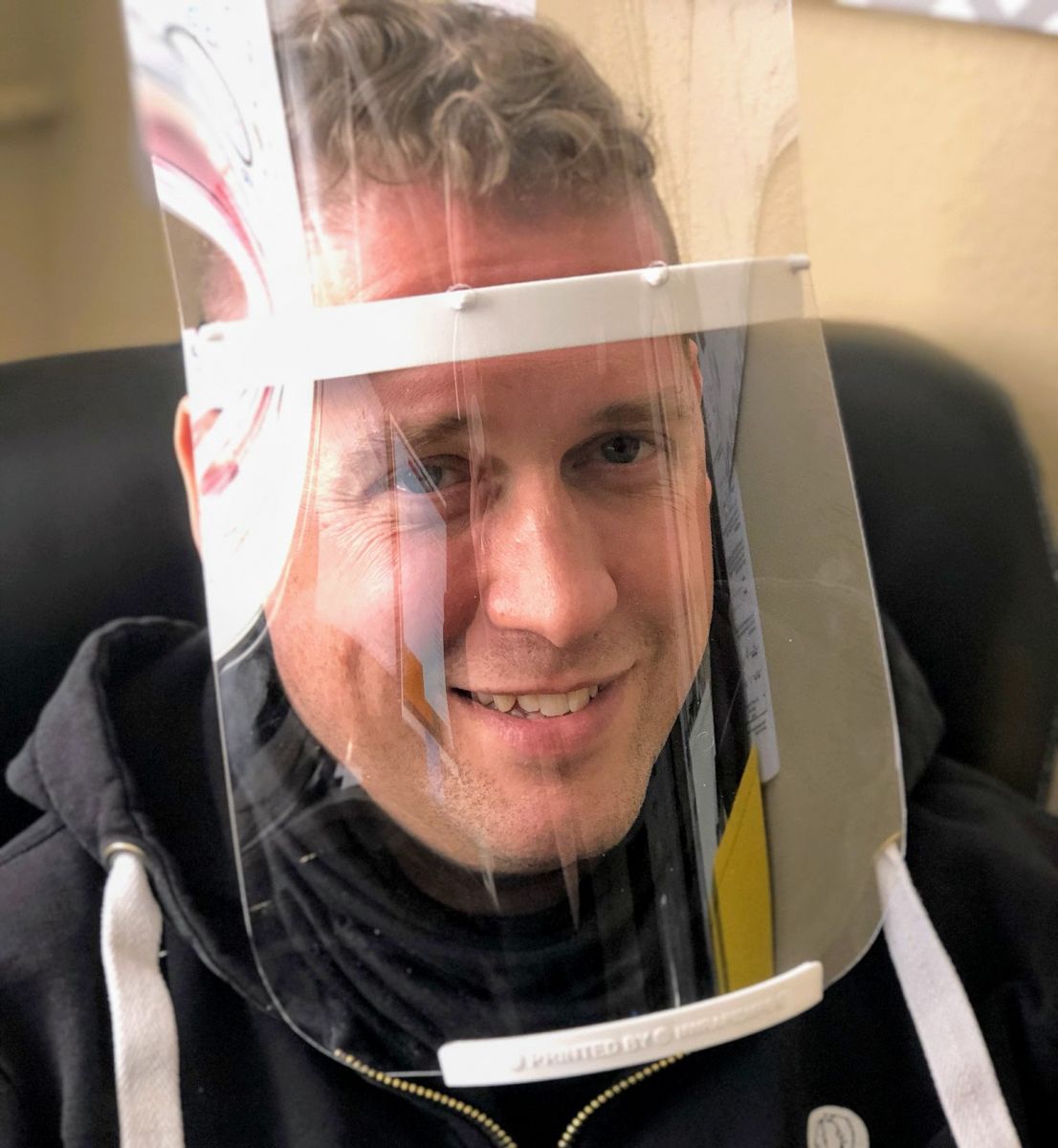 There is one small caution we have to include (though we hate to distract from all the good news): While all of these 3D printers are trying to fill a gap in a supply chain and they all mean well, there isn't a lot of information out there about how effective, comfortable or cost effective these printed products are. So when you're on the hunt for PPE, make sure to look for and ask about that information to ensure you're making the right choice for your team!
Designing new solutions
While a portion of the 3D printing community focuses their efforts on printing large quantities of face shields and face masks, another part of our community is focused on designing and printing new solutions (we are engineers after all). A few innovations that have caught our eye:
Materialise has converted standard hospital equipment into a non-invasive PEEP mask that can be connected to an oxygen supply. According to the article, "By using standard medical equipment, including a non-invasive ventilation (NIV) mask, filter and PEEP valve, the solution is simple to use and familiar to medical professionals."
Prakash Lab and Stanford University worked together to create Pneumask, a reusable full-face snorkel mask PPE project. Using an off-the-shelf snorkeling mask, a custom (3D-printed) adapter, and a filter/filter cartridge, Pneumask provides a full-face shield while allowing for controlled intake and exhaust flows through the mask.

Photo and Designs Property of Materialise
3D Printed valves for reanimation devices saved lives in an Italian hospital back in March. Now, several designers and engineers have started working on creating 3D printable models for these venturi valves in ventilators for hospitals. GrabCAD user Filip Kober has even created a model and has made it available for free on the 3D model network!
3D Printed, FDA registered test swabs are now available thanks to a consortium of experts and thought leaders! With their group of validated manufacturers around the country they are poised to rapidly produce up to 4 million 3D printed swabs per week.
Obviously it's tricky to list them all but if you're looking for even more amazing 3D printing stories, Women in 3D printing collected enough incredible stories to keep you busy for hours (maybe even days if you go down enough rabbit holes)! We hope to have touched upon enough great stories to help you see that even in dark times, we can find light; that even when a fight seems too big, we can come together, innovate and win; and that a crisis, big or small, can reveal the unlikeliest of heroes (from grocery store employees to nursing staff to truck drivers to your local 3D printer).

Have a 3D printing story worth sharing? Share it with our team!