Finishing
The beauty is in the details.
A finishing option for every project.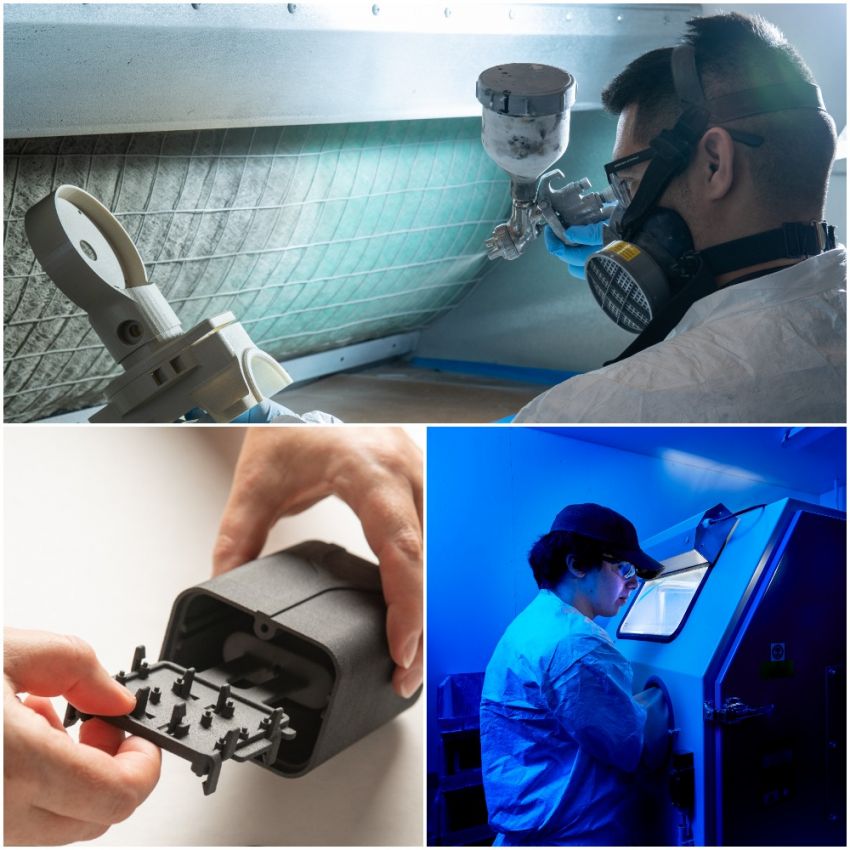 Our Part Finishing Techniques
Inserts
Drilling
Tapping
Assembly
Hand Sanding
Plating
Thin Film Metallization
Custom Dye & Painting
Vibratory Finishing
SLS Finishing Options
Standard or Smooth Finish:
Our standard finish is included in the build price. We bead blast each part to remove any un-sintered powder. Surface texture can be improved through optional vibratory finishing or hand sanding.
Electroplating & Thin Film Metallization:
Copper, nickel or a combination can be deposited on part surfaces to increase strength or electrical conductivity in shielding applications.
Paints & Dyes:
Custom painting and dyes.
Fastener Inserts:
SLS nylon can be tapped directly for integration of fasteners. When additional strength or more cycles are required, metal inserts can be used. Metal inserts are generally made from brass or stainless steel, and are available in many shapes and sizes.
Tank Sealant:
Internal or external applications for fuel or lubricant storage. We often build fuel and lubricant storage tanks for our motorsports and aviation customers. For extreme conditions we can apply a special coating to the external surfaces of the tank to meet customer requirements.