Rapid Prototyping
The launchpad for your next big idea.
Bringing your 3D CAD file to life.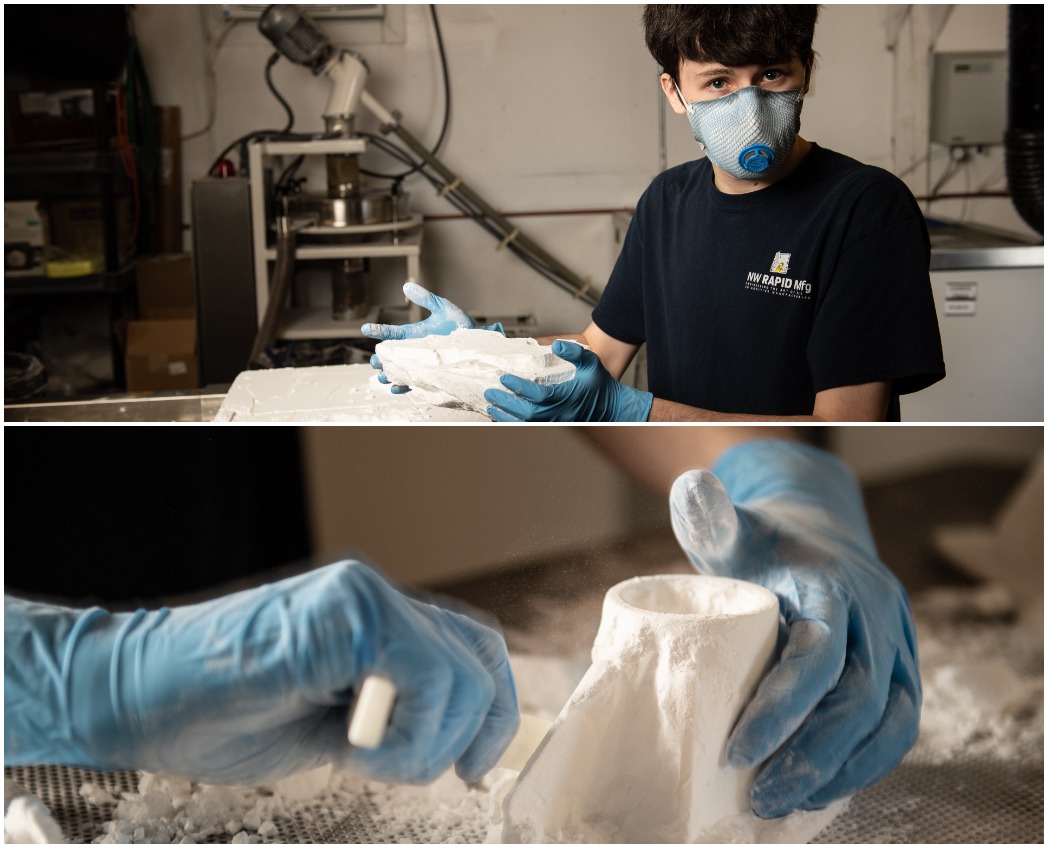 The Benefits
Simple
Build directly from your CAD file
Economical
Cost effective
Rugged
Strong and durable
Diverse
Specialty materials
Info
Prototyping with 3D printing eliminates molds and tooling, which typically means a reduction in cost and turnaround time. And without those molds and tooling, you can easily make those last-minute design changes before printing!
Though we're typically more affordable, don't start thinking it must mean our prototypes are lower quality … Because they sure aren't! The prototypes we print are of the highest quality performance and function, and sometimes, we can offer features that would be near impossible to find in traditional manufacturing. What's our secret? Yeah, alright, we'll tell you. It's our SLS process! Its efficiencies mean reduction in cost compared to traditional manufacturing, and those cost savings are all yours. We want to help you succeed so much with your prototype, we even have a whole blog series about it!
How fast are we talking? And how much am I saving? Turnaround time and price are dictated by the volume of the 3D model and the overall size of the build. So as much as we'd like to just give you a number (7?), as with most things, it depends.
For those details specific to your project, it's best to just give us a call 503-434-8557 or request a quote.