You know how you don't know what you don't know? Well, we didn't know that there are amazing professionals called industrial designers who, just like all of the engineers we talked about in our last blog post, can also help you with your CAD file for your prototype. Luckily, we do know an industrial designer who not only brought this to our attention (in response to our last newsletter), but he also helped us understand what industrial designers do and how to add them to your "dating pool."
Rob Nathan is an award-winning, freelance industrial designer with a diverse education (Art Center and Middlebury College), wide skill set and varied experience. He has been in the design field since 1997, including studying industrial design at Art Center, and has worked as both an in-house and freelance designer and developer in the US and Canada. He's really the perfect guy to explain to us why industrial designers should be in our dating pool (alongside all of those engineers) when we're looking at creating a CAD for a new prototype.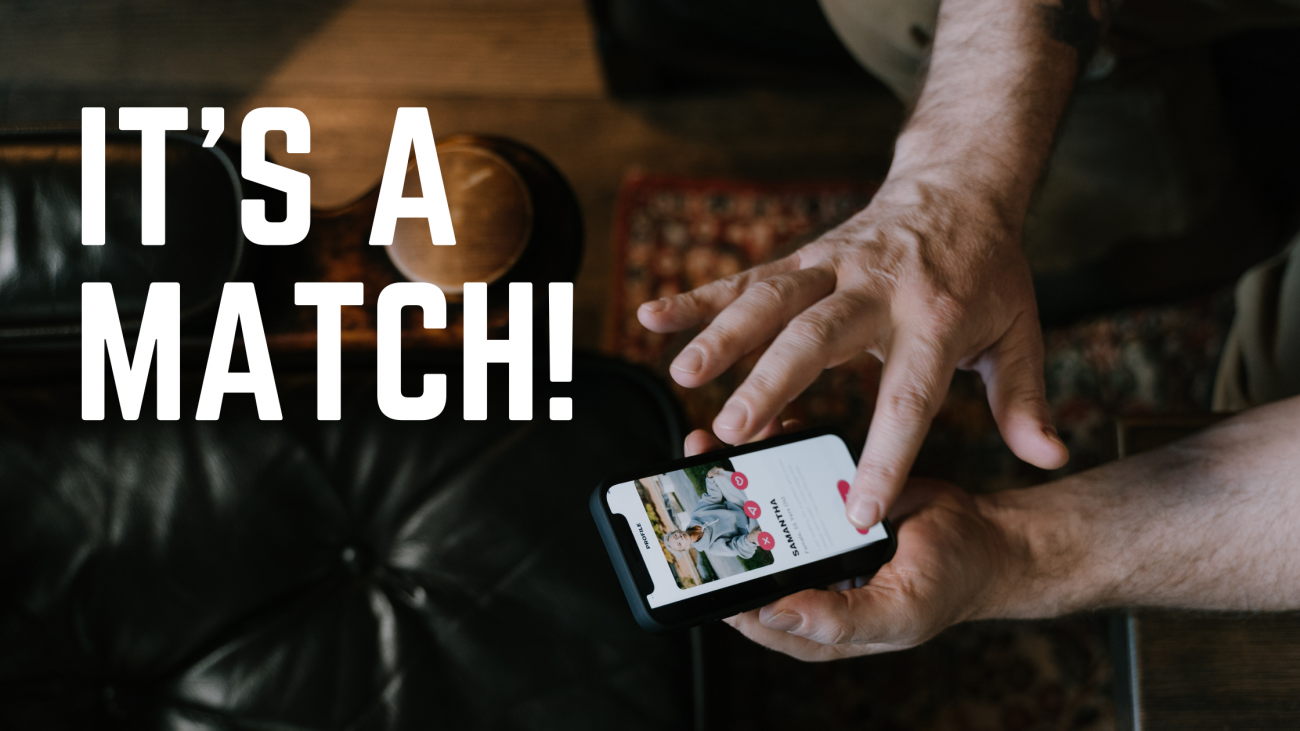 What do industrial designers do?
This was our first question for Rob because honestly, we didn't have a clue! So, Rob explained:
Industrial designers tend to fill a role in-between engineering and art, with business aspects thrown in like marketing, future product line planning, etc. We consider the function, aesthetics, production costs, marketing and usability for specific markets or use cases of products when developing them. And the products could be anything, from footwear and apparel to cars, or even concept designs for movies and video games. Industrial designers who work on products, as opposed to environments or concept art, are also called product designers.
Hm … So what exactly is the difference then between you and say, a product engineer?
We would have more training in the artistic and aesthetic side of product design than a traditional engineer. Industrial designers don't have as much mathematical or engineering training, though many of us have other degrees as well and/or pick up a lot more of the engineering (mechanical or electrical) on the job. Our roles clearly overlap with engineers, and in some cases, we can definitely replace each other.
So what kinds of jobs do industrial designers usually do? Do you often work in 3d printing?
You'll usually find industrial designers in job roles like structural design, aesthetic design, concept design for new products or line extensions, user interface, ergonomics and anthropometrics, market research, color and finish, planning mass production, prototyping, etc. I have clients who come to me for a wide range of projects, starting with a napkin sketch or simply an idea for a product, to an existing product that needs to be updated for one reason or another. Or they may simply need photo-realistic renderings of a product that hasn't been prototyped to a marketing-ready level yet. I can say, you usually won't find an industrial designer completing FEA (Finite Element Analysis) or other structural analysis ... That's more of an engineering specialty.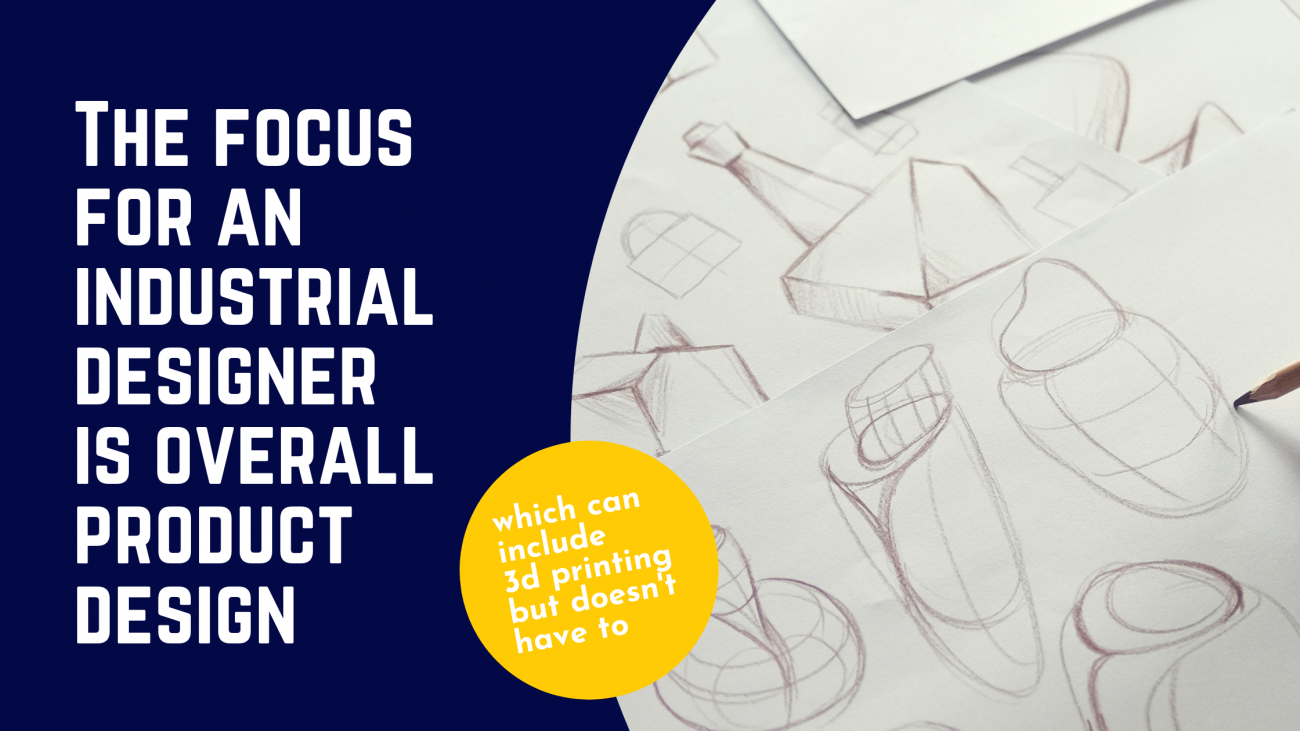 I'm still not sure how I'd decide if I swipe right on an engineer or an industrial designer...
Here's a good example from my own work of how industrial designers can be helpful on a project: Think of a ski binding. If one engineer does the toe piece and one does the heel piece, then the result may not look like the parts go together. They may have absolutely nailed it when it comes to the function, but they may want a designer's help in making both parts look like they are part of one system, and perhaps match design cues from other products in the company's line.
If you're still unsure, here's the short of it: The focus for an industrial designer is overall product design, which is also to say that we don't necessarily specialize in designing for 3d printing. Though these days, 3D printing is utilized in some way to create the majority of designs I've completed, whether that's for prototyping (what I've seen most often) or for mass production.
Now the big question, how do I find industrial designers to add to my "dating pool?"
Rather than swiping right on Tinder (shockingly industrial designers don't lead with their professional experience on Tinder), Rob has a few recommendations of where you might be able to find an industrial designer for your project:
A group of designers in the BC area are actually putting together a group of industrial designers to function as a chapter of the Canadian Industrial Design Association (ACID) as we write this! Check out their website, which will soon have resources for hiring industrial designers with all sorts of specialties.
For those who would prefer to work with someone local, a Google search for a local industrial or product designer will usually do the trick.
You could also look at the IDSA, the Industrial Designers Society of America. Though they primarily list large firms, you may be able to go through those firms to find freelancers.
Coroflot is literally a website dedicated to finding a freelance designer and finding work as a freelancer. You can post jobs on their job board and sift through portfolios to find the right fit. They even have a design hotline if you are needing help fast (though Rob does clarify he has never used the hotline so he can't vouch for it).
And of course, there is always LinkedIn!
So, long story short, there are A LOT of professionals out there who can help you create the CAD file for your prototype. And you have multiple resources to find the one that fits your prototyping needs and your budget. So go forth, swipe right, date, find your match, and get that CAD baby!